Meet Our Friendly Team at Sugar Creek Dental Care
The first thing you'll notice when you walk into Sugar Creek Dental Care is the incredibly friendly and inviting atmosphere. Members of our staff have been hand-picked to provide you the best possible experience during your visit to the dentist. Meet our amazing team below.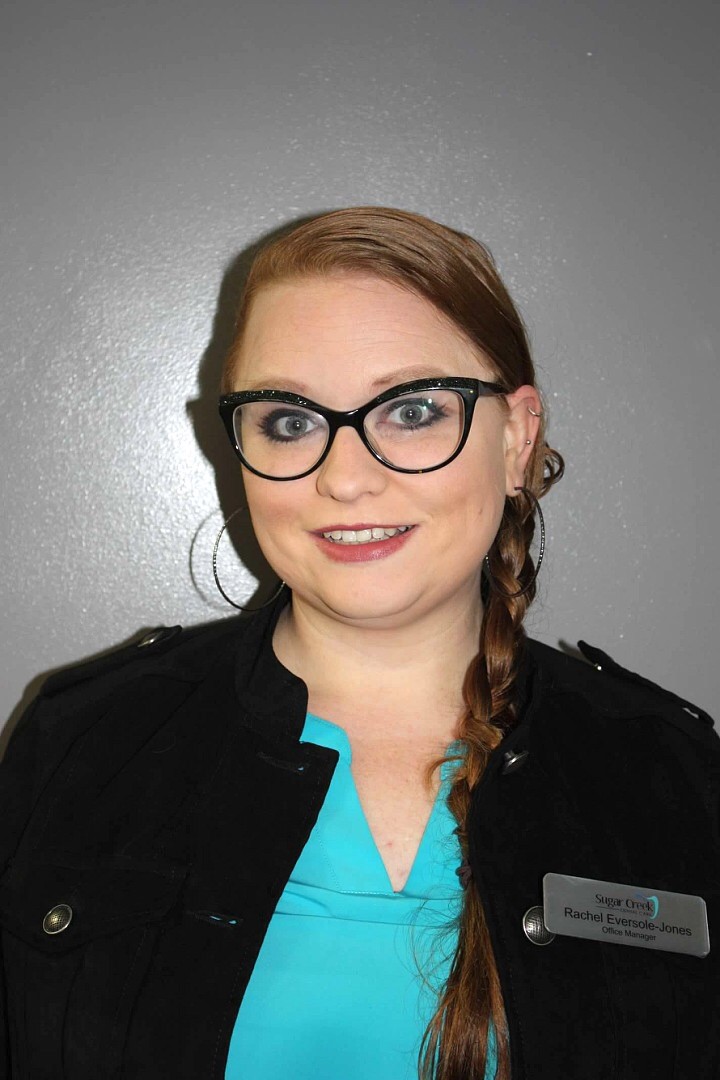 Rachel Eversole-Jones, Office Manager
Rachel has been in team and office management for over seven years and in the medical field for three of them. She attended Eastern Illinois University for both undergrad and graduate work. Her favorite parts of the job include helping patients with their various concerns and keeping everyone and everything organized. Rachel enjoys spending time with her family, reading, performing karaoke, and watching crime and paranormal television.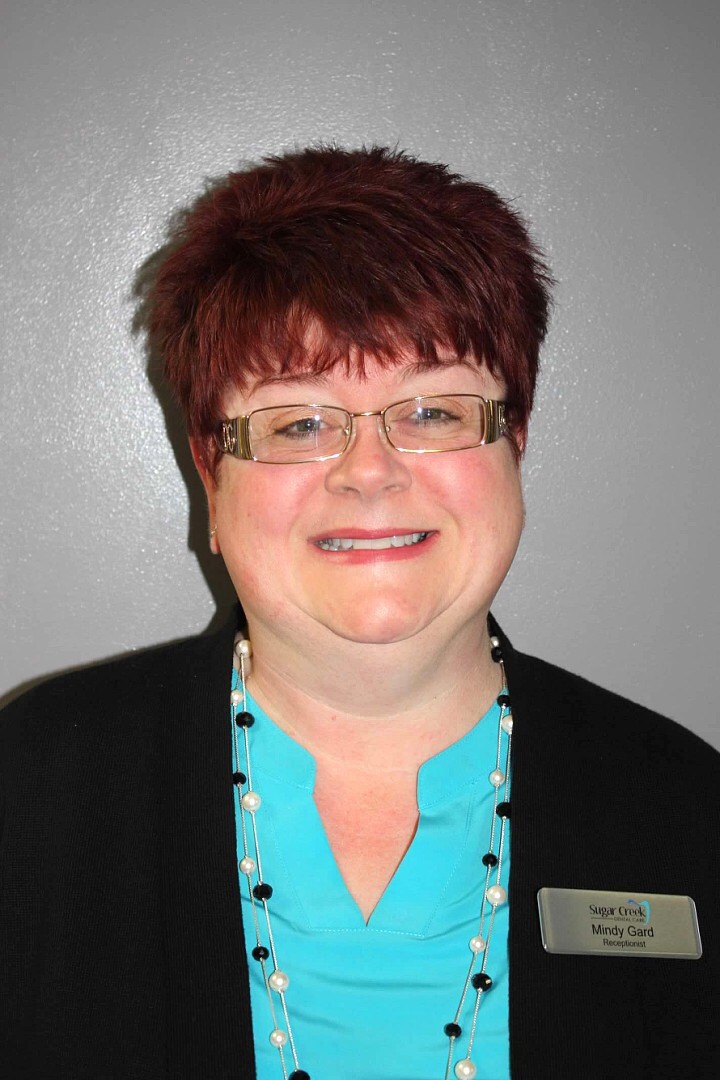 Mindy Gard, Receptionist
Mindy has been in the dental field for 37 years, serving both as receptionist and lab assistant. Favorite parts of her job include helping improve patient smiles and working with the public. Mindy is married to Bob and they have one daughter who attends Eastern Illinois University. During her free time she enjoys reading, gardening, and traveling.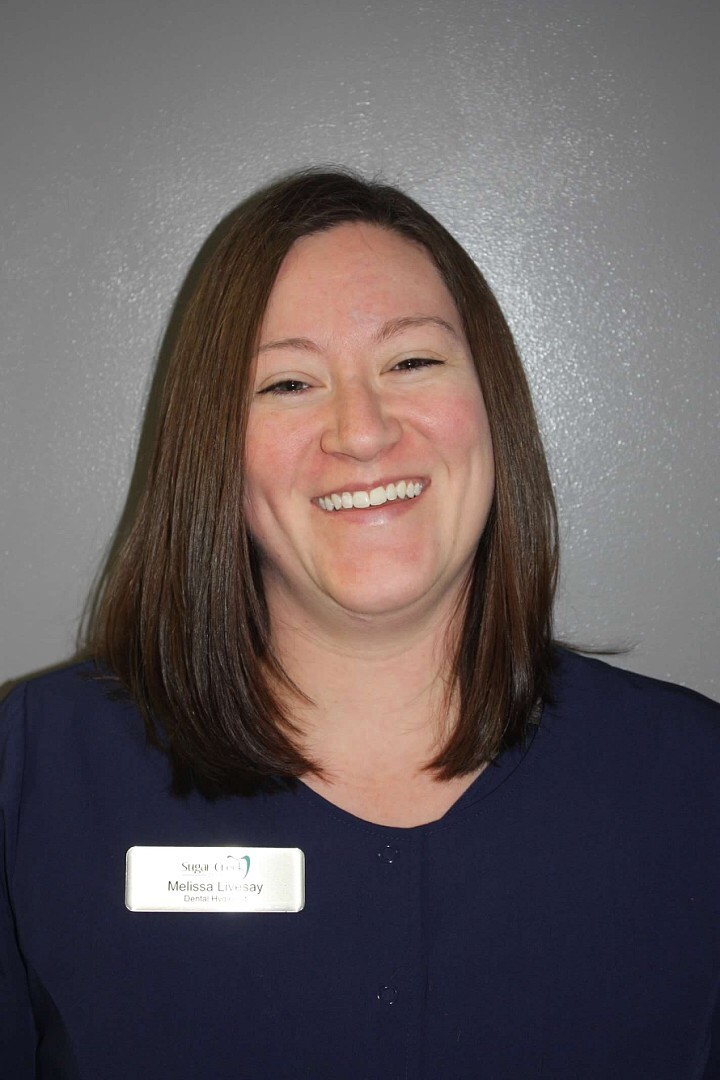 Melissa Livesay, RDH, Dental Hygienist
Melissa earned her Associates in Dental Hygiene from Lakeland College in May of 2016. She is certified in Sealant Placement, Local Anesthesia, and Nitrous. She loves the opportunity to improve people's health. Melissa is married to Kale and they have two boys, Tyler and Lincoln. She enjoys activities such as playing golf, swimming, reading, and watching movies.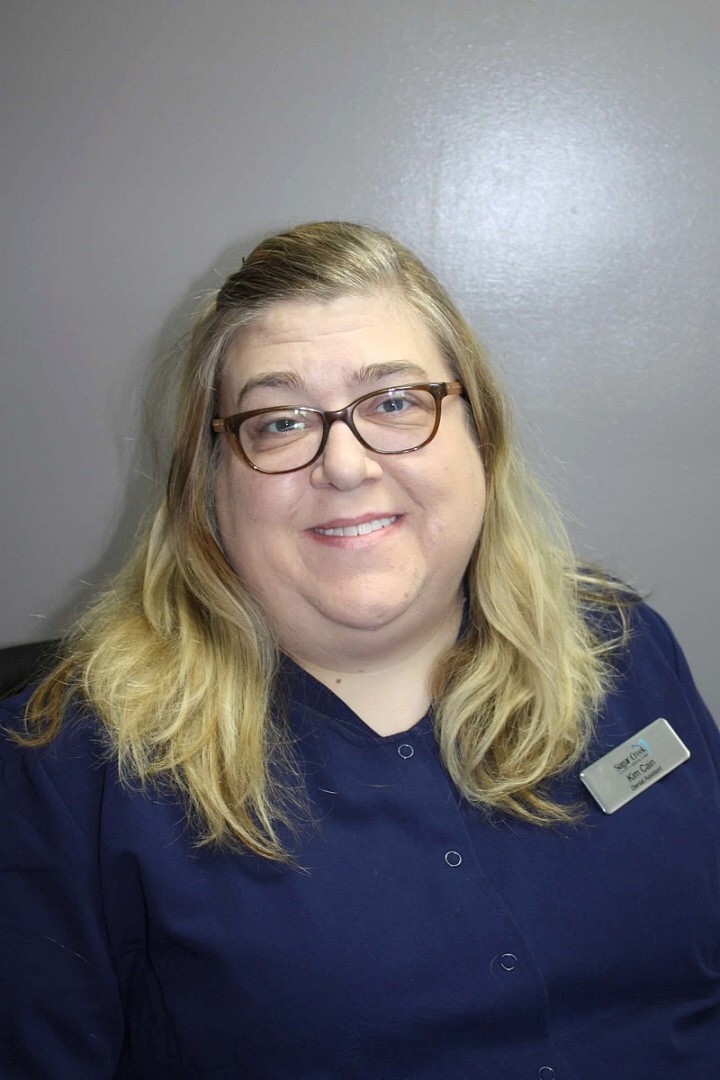 Kim Cain, Dental Assistant
Kim has been a dental assistant for 22 years, 3 of which were in orthodontics, and is certified in Sedation Monitoring. Her favorite part of assisting is getting to know the patients and families. In addition, watching those children grow and then begin to bring their own families in for dental care is exciting. Kim has 3 grown children and 3 grandchildren. She loves to travel, see new places, and spend lots of time with her grand-babies.