Meet Our Friendly Team at Sugar Creek Dental Care
The first thing you'll notice when you walk into Sugar Creek Dental Care is the incredibly friendly and inviting atmosphere. Members of our staff have been hand-picked to provide you with the best possible experience during your visit to the dentist. Meet our amazing team below.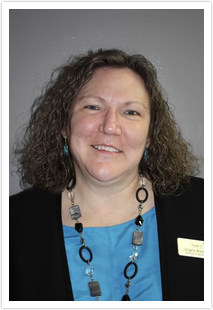 Angela Staley-Henne, Business & Marketing Manager
Angela co-owns the practice with her husband, Dr. Staley-Henne. She earned a Bachelors in Music Education in 1992, a Masters in Music Education in 2002, and taught music for 15 years. Angela has worked alongside her husband at Sugar Creek Dental Care, since they purchased the practice in 2006. She and Dr. Staley-Henne have a son, Oliver. Angela loves reading, scrapbooking, presenting & teaching about the Holocaust, and cooking.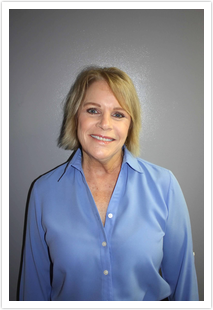 Tina Keife, Office Manager
Tina has been part of the dental field since 1980 with experience as an Oral Surgery Assistant, Front Office Receptionist, Treatment & Financial Coordinator, and Office Manager. She graduated from Santa Ana College with an Associates in Art, and attended the Bryman School of Dental Assisting and University of Southern California for extended oral surgery training. Since moving to the Wabash Valley, she has fallen in love with its' small towns and historic locations, and enjoys exploring local back roads and quaint areas with her husband, Brian. Tina has 3 children, Emilie, Alex, and Jeffrey, as well as 2 grandchildren, Jack and Abbie.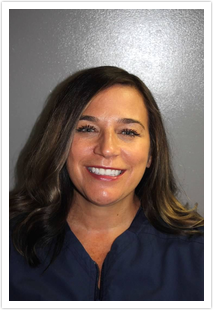 Sarah Shake, Dental Assistant
Sarah has worked in dentistry since 2013 and loves working with the public, helping patient's regain their smiles. She most enjoys assisting with fillings and extractions, knowing that the patient will feel so much better after having the needed treatment. Sarah enjoys spending time with her family and friends, including her daughter, Chloe, and 2 cats named Boots and Simba. She considers herself a homebody and loves watching movies, listening to music, and reading books. Being outdoors, hearing live music, traveling, and just enjoying life are favorite past times.